"I have shown you in every way, by laboring like this, that you must support the weak. And remember the words of the Lord Jesus, that He said, 'It is more blessed to give that to receive.…'" Acts 20:35 (NKJV)

"… for I was hungry and you gave Me food; I was thirsty and you gave Me drink; I was a stranger and you took Me in; I was naked and you clothed Me…" Matthew 25:35-36 (NKJV)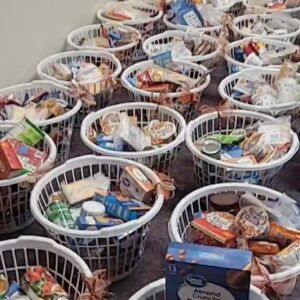 Food and Clothes Giveaway
Throughout the year, we collect non-perishable food items, toiletries, gently worn clothes, shoes, and coats to giveaway to people in need in our community. You can help by donating money for us to purchase essential items or by donating non-perishable food items, clothes, and shoes. 
Every year we giveaway backpacks full of school supplies for students as they are returning to school. You can be a part of this endeavor by donating money to purchase supplies or helping to prepare and distribute the backpacks.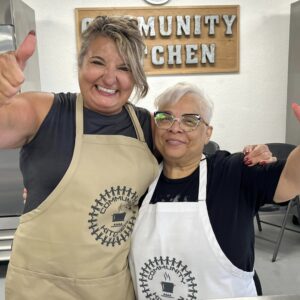 The Community Kitchen provides a free meal to anyone in need in Roswell. Once a month, we volunteer to serve.  The food is provided Roadrunner Food Bank. If you, or someone you know is in need of a meal, the Community Kitchen is open Monday through Friday from 10 AM until noon.